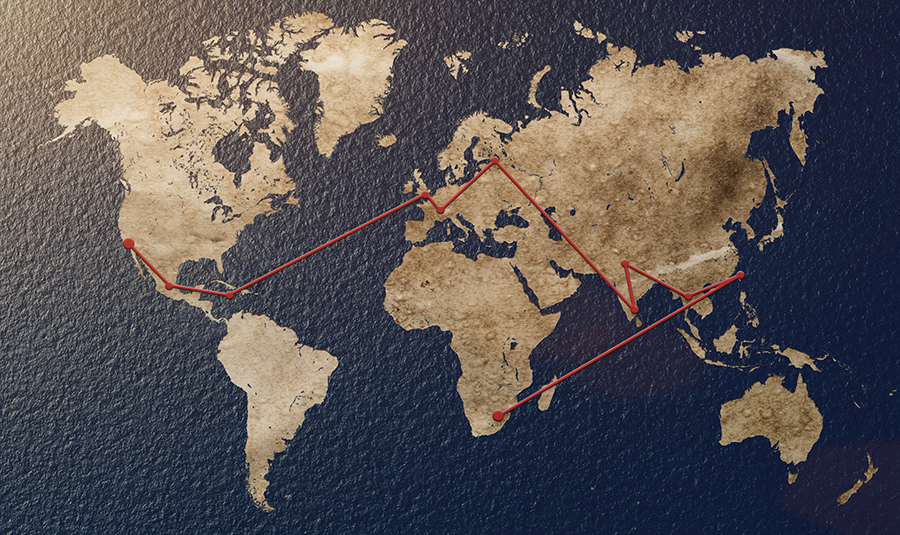 It's been crazy preparing for all of this for nearly two months, but I've just put in the last of all my visa applications and paperwork.  I'm going to be embarking on a 55,000 mile World Tour at the end of January and I won't touch US soil again until mid-April, nearly 3-months from now.
I have been hired on as the photographer and videographer by a human rights organization and will be documenting their 10th International Human Rights World Tour.  It's an incredible organization that has done some really spectacular things to promote the United Nations Bill of Rights across the world.  I've been wanting to work on a project like this for a long time, so I'm very excited to be a part of the tour.
I've marked all the countries I'll be shooting in the World Tour on the map above. Just so far, the tour will be going to:
1) Mexico
2) Jamaica
3) United Kingdom
4) Switzerland
5) Russia
6) India
7) Taiwan
8) South Africa
9) China
There will be much much more to come, but as for now I have to get packing.  I've got some spiffy new bags to fill up!  The LowePro X200 holds tons of gear. You can click the image to see all the specs.
– Kevin Garrison