The Rastafarians of Jamaica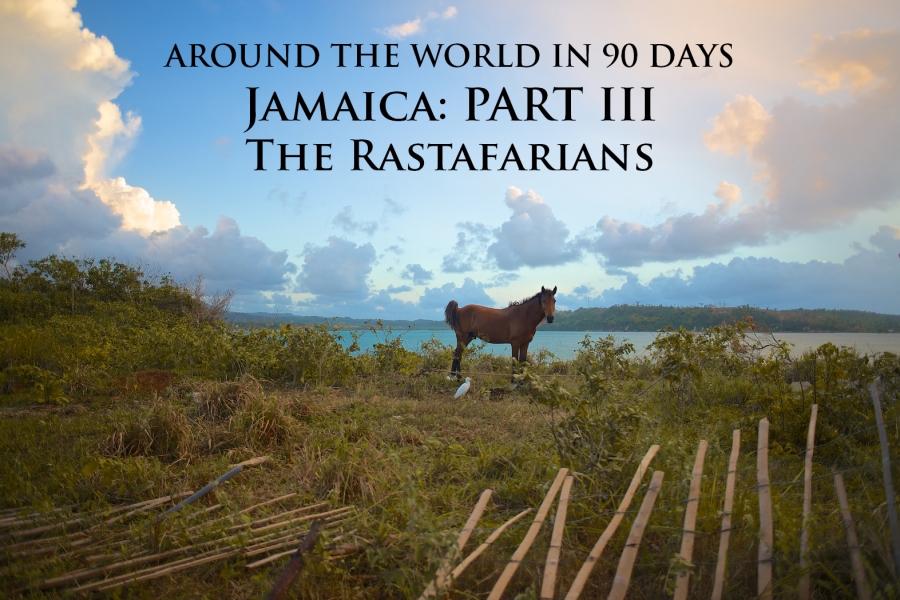 I photographed The Rastafarians in one of the most beautiful places on Earth – Jamaica. All you see are rolling hills, dotted with trees and vegetation, and lush fields of tall grass swaying with the wind. After about a week in the heart of the island, you really see that it has a life and breath of it's own. After touching down in Jamaica, we met our guide David Chen. David is a London resident who grew up in Jamaica, and his accent reflects that interestingly smooth blend of Jamaican and British. After we deplaned, we loaded into an incognito hunk of metal sedan which was waiting at the airport, allowing us to traverse the island in style.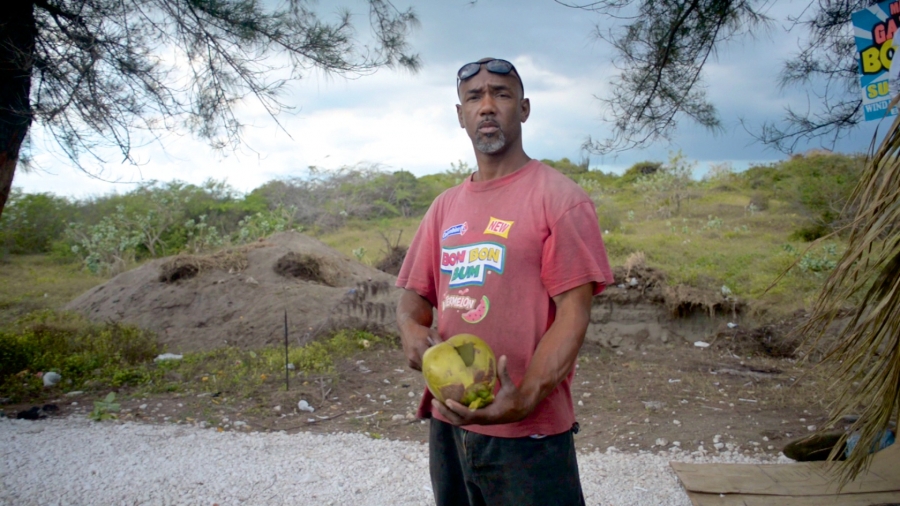 Not two minutes from the airport David spotted an islander chopping coconuts with a machete and we pulled over to pay homage to an old island tradition; fresh coconut water from the coconut, which David explained is the only water that washes the heart. The coconut sellers on the island refer to young coconuts as "jelly coconuts" and often the spoon is fashioned from a piece of the outer shell, which is chopped off with a machete. We pressed on to our temporary residence, a township by the name of Saint Thomas – several hours from any large city. Most of its people in the township live in shanties of concrete or thatch; however, in some areas, one might even see some houses built. It wasn't the construction that impressed me, though — it was the warmth and friendliness of the people of Saint Thomas.

That night we took shelter in a small house with a local family. The youngest boy, named Keven, tried fruitlessly to give me his entire portion of bread and cabbage during supper in the township — maybe two tablespoons worth. It was very humbling to see people who care so much about one another, and I was immensely grateful for their hospitality, and somewhat stunned to see how little materialism lived in the hearts of these people. Life simply isn't about what you have in Jamaica, or if even your house had a metal roof. Far more concerning is if your neighbor has a roof over their head. 

Rasta Bertram Thompson's hut in St. Thomas, Jamaica.
Early the next morning, I awoke before the sun rose, and walked outside to see a Rastafarian riding along on his bike with a fishing pole, and I ran over to talk to him. He told me his name was Bertram Thompson and that he lived down near the beach — maybe 500 feet from where we were staying in Saint Thomas.
I went down to the beachfront with my guide, David Chen and knocked on the door the shack. Moments later, Bertram emerged, looking as though he'd just awoken from a good nap, and invited us in, as the sun crested over the ocean. A small kitten followed us through the door.
I set up a small mic, as Bertram made a small fire inside the hut, and then sat down to talk. He mentioned that he had been feeding that little kitten the past month or so with some fresh fish. In asking Bertram a bit about his religion, I said something with the word Rastafarianism in it. Bertram told me that, although he didn't mind, nearly all the Rastafarians do not like the word Rastafarianism since they don't like "isms". Additionally, I learned that the Rastas are not meat eaters and are largely vegetarian – with little more than fish being an exception.
After shooting for some time, Bertram excitedly showed me part of his cottage which he'd fashioned into a rudimentary wood-carving area. He explained that lots of driftwood washes up near his home, and that he carves into different figurines in his spare time. He told me how he hopes that one day his wood carvings will be in a magazine. Shortly thereafter, he jokingly introduced me to his "girlfriend" – a carved figurine of a mermaid, fashioned from drift wood.
 The next day we set off to drive 3 hours up into the Airy Hill Mountains to drop off supplies to an orphanage.  On the long drive up the mountain, I saw a short Rasta walking the opposite way with a number of goats, including two babies in tow. We stopped to ask about directions to the orphanage. The young Rastafarian introduced himself as Lincoln Massey and told us that he was headed into a different town to pick up some cheese bread, a popular food in Jamaica I can't bring myself to care for. I talked with Lincoln for some time and mentioned that walking with the goats and that it isn't so common in the US. He laughed heartily, taking a puff of his religious paraphernalia. I asked if I could take some pictures of him with his goats, and he happily obliged. Although the baby goats were pretty unruly at first, they were eventually calmed by Lincoln's reassuring voice. 
Lastly, we visited a famously lovely spot in St. Thomas: a hot spring. We had to drive about three hours and trekked the last hour and a half to arrive at the natural hot springs, flowing from deep within the thick Jamaican jungle. Although the story is locally debated, legend has it that a runaway slave, tired and afflicted with leprosy, discovered it. He washed himself in this spring and the water cured him of his illness. Now, many of the Jamaican islanders and Rastafarians will hike several hours to the springs, seeking relief from all kinds of ailments.
A young man, who introduced himself as "Twelve-finga" (see above), guided us to the spring. We hiked into the densely forested area outside of Kingston to reach the spring. After hearing about all this magical water, I determined to get a taste of this spring-birthed elixir. Not two minutes after we arrived in the small clearing where the hot spring resided, a young female Rastafarian enthusiastically grabbed a hold of me and took me by the arm to a river rock in the middle of the spring. She proceeded to spontaneously douse me in hot spring water, which she effusively slapped into my skin.


It's hard to know if my new friends were testing me, but I do know that calling this place a "hot spring" is an understatement. I could see the steam coming off my arm despite the already warm and sunny Jamaican climate. But in an effort to prove myself, possibly in an unnecessary fashion, I sat still on that cool river stone and endured the steaming water being slapped on me for what must have been 15 searing minutes. I did feel a sort of healing from the spring, though. And I drank that water – which a wiser person probably wouldn't have done.
– Kevin Garrison
Special Thanks:
To David Chen, my guide (and sometimes translator).
To Borrowlenses.com for their incredible help throughout my tour.
To LowePro for making a bag that is seemingly impossible to destroy.
Gear Used:
Camera: Nikon D600 (Replaced by D610)
Lens: Nikkor 50mm f/1.4D Prime
Light: Nikon SB-700 Speedlight
Modifier: 48″ Octabox Diffuser