Around the World in 90 Days: La Policia Estatal
Nearly a year ago I posted about the fact that I was offered an opportunity to go on a trip around the world shooting a 3-month International Tour for a fantastic human rights organization called Youth for Human Rights International. In hindsight, I had no idea that this trip would be by far the most intense project I had ever undertaken, on an international scale.
I've been waiting almost a year to release these images and I'm stoked to be able to share them now.
Here is the first chapter of my trip around the world.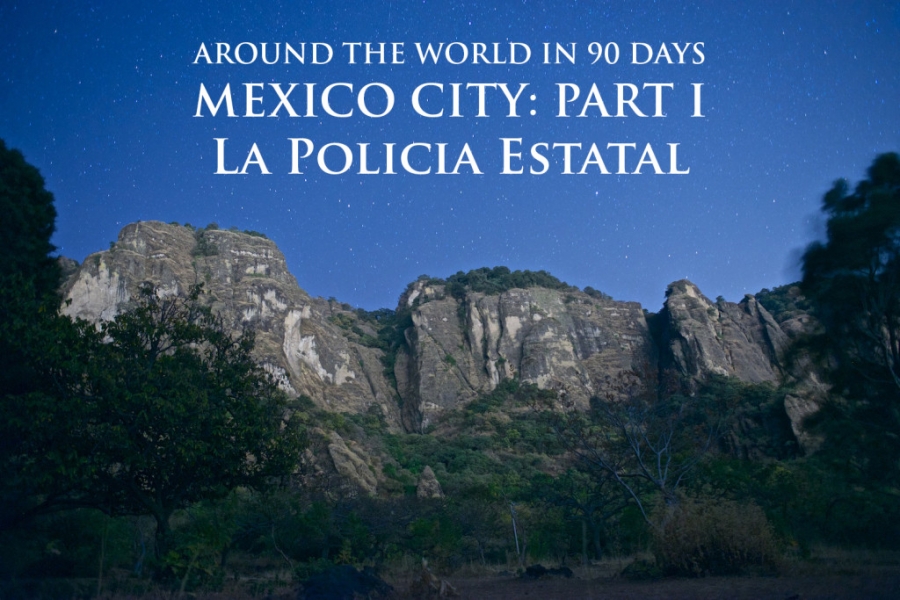 Arriving in Mexico
I expected great things upon my arrival, but Mexico went well beyond those expectations. Mexico is so close to the border that you wouldn't imagine such a stark contrast in culture, but they are vastly different.
The first event I shot was a 2,600 officer seminar for La Policia Estatal in Mexico City. We arrived to see thousands of officers under a tent, waiting to be briefed on the United Nations Bill of Human Rights. The event was very well received by all the officers.
After the event, I asked the Chief Commander and his staff if they would like to have their portraits taken, which they enthusiastically agreed to.  Chief Comandante B. Salvador Jimenez was an incredible man, and you could see the respect his staff had for him. I couldn't help but feel privileged to be photographing him.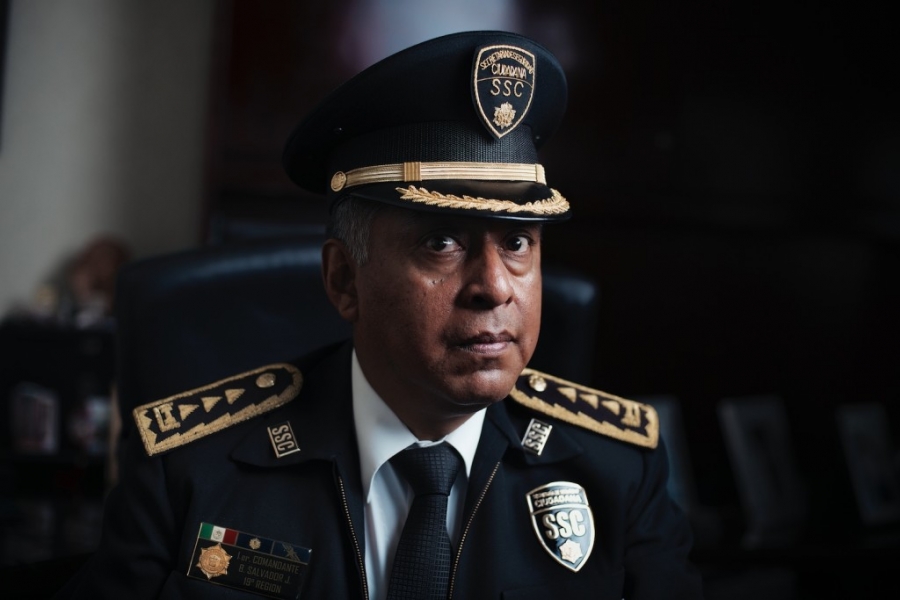 After photographing Commander Jimenez, he fumbled in his pocket and pulled out a small gold-embossed pin with the face of a panther on it. As he pinned it to my camera strap he said, "Amigo, Tu Eres una Pantera Negro", which basically means "My friend, you're a black panther". It was something totally unexpected that kind of made my hair stand on end, and was the perfect way to end my first real shooting day in Mexico.
Hardly any time in Mexico passed and I had already found myself in a state of awe over what was around me. I was completely immersed in my surroundings and eager to see what Mexico would throw at me next.
I wasn't disappointed.
– Kevin Garrison
Special Thanks:
To my incredible hosts Francisco Cisneros & Erika Montaño.
To Borrowlenses.com for their incredible support throughout the trip.
To LowePro for providing their excellent LowePro X200 Roller Bag.
To Raul Arias and family, who were overwhelmingly kind during our stay in Mexico.